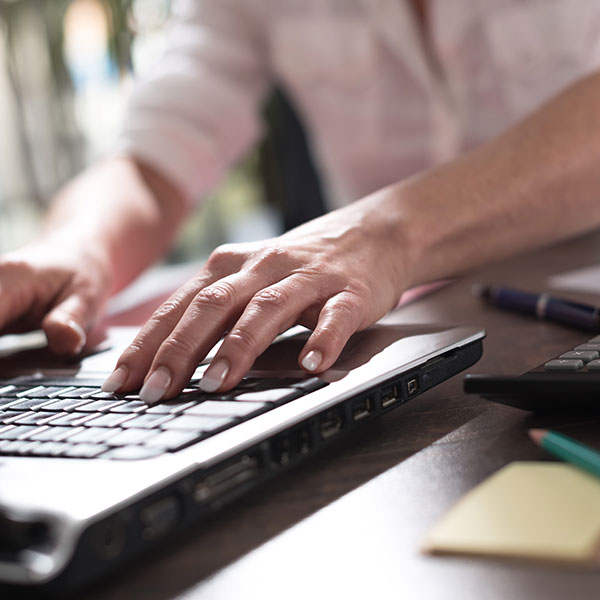 A Career with BFE
BFE continuously looks for engineering talent that could complement our already diversely competent and experienced group of designers.  Every engineer at Black Forest Engineering must have a solid grasp of fundamental properties and design concepts.  BFE engineers must also have the creativity to come up with the simplest and most easily implemented solution, providing for successful and robust designs.
To inquire about our position(s) please email us @

employment@bfe.com
OPEN POSITIONS (3)
Jump to listing: Design Engineer • CAD Tool Manager • IC Test Engineer
Colorado Springs, CO
Design Engineer
This IC design engineer position requires the ability to design mixed-signal, time domain circuitry at the transistor level using state-of-the-art tools primarily from the Cadence design suite. Candidates must possess a strong understanding of device physics, modelling, physical layout, fabrication techniques, packaging, test and design flows. Ideal candidates are self-directed and able to make key engineering tradeoffs using best practices, sound engineering judgment and system level understanding. In addition, candidates must have excellent documentation and communication skills supporting design reviews and work effectively in a team environment.
Responsibilities
Design of mixed-signal transistor level circuits to meet specifications
Performance optimization of circuits including tradeoff and corner analyses
Perform cell, block and system level simulations
Participate in design reviews and offer critiques of your own and other's circuits
Perform layout reviews of critical cells
Document designs
Assist in developing test plans and test hardware
Meet challenging tapeout schedules and support team goals
Requirements
Understanding of mixed-signal circuit design and analysis
Knowledge of Cadence design suite for schematic creation and simulation.
Basic Linux knowledge as applied to Cadence tools
Basic Skill coding knowledge as applied to Cadence tools
Excellent problem-solving and critical thinking skills
Attention to detail
Good organization, time management and prioritization
Ability to work effectively within a team
Ability to effectively and constructively critique other's work
Ability to be responsible with privileged information
Flexibility in accepting tasks outside of your normal scope
IC Layout ability is a plus.
Automotive qualification for IC background is a plus.
On Site Availability
Education & Experience
Bachelor's degree or higher in an engineering or electronics discipline or similar discipline and 2+ years of relevant experience
Colorado Springs, CO
CAD Tool Manager
This position requires the ability to maintain and improve the technical systems of a company to ensure all employees have the technology they need to complete their work and the organization's important files and information remain safe and intact. Additionally, requires the ability to setup and maintain a Cadence IC design environment including hardware, tools and PDK information. Maintenance includes managing renewals, updates, improvements, fixes, vendors and costs in an efficient manner. Also required is the implementation of file structures and version control. This role will interface with IC designers and support bug resolution and coding requests.
Responsibilities
IT
Support users with MS Windows and WFH issues/tasks, including outside normal business hours.
Become an expert with company standard tools and be able to teach others in their usage
Create documentation for common tasks and issues
Updates for software tools, network equipment, server and workstation systems
Maintain SharePoint intranet: including tracking inventory and updating database
Onboarding/Offboarding
Setting up new systems and workstations
Monitoring for Cybersecurity concerns
Promote and teach proper security and backup practices to others
Perform regular maintenance to ensure that networks operate correctly
Troubleshoot local area networks (LANs), wide area networks (WANs), and Internet systems
Computer network support specialists, also called technical support specialists, usually work in their organization's IT department.
Help analyze, troubleshoot, and evaluate computer network problems and keep an organization's networks by finding solutions to problems as they occur.
Train users to work with new computer hardware or software, such as printers, wordprocessing software, and email
Assist users in installing software
CAD
Cadence and Mentor tool setup and ongoing management
Foundry PDK setup, support and ongoing maintenance
Revision control implementation and database archiving
Implement requested features through Skill coding
Tool maintenance (legacy tools, Cadence design suite, and Mentor) including
interfacing with vendors and designers
Perform updates, notifications and bug resolution
Perform tool evaluation and tradeoffs. Participate in tool cost negotiation and renewals
Manage tool licensing including monitoring and renewals
Work with other IT peers to manage hardware issues including disc space, ram, speed issues, network etc.
Arrange for tool training – internal and from vendors
Provide CAD support to designers including CAD bug tracking and issue resolution
Ability to work with external partners, including consultants, agencies and vendors, to arrive at the most appropriate system or integration of multiple systems. With information technology constantly changing, employee must stay up-to-date on emerging technologies and the potential effectiveness of these advancements in their current system.
Requirements
Working knowledge of relevant operating systems, software and programming
Excellent problem-solving and critical thinking skills
Attention to detail
Good organization, time management and prioritization
Effective Customer service skills.

Great interpersonal skills must be patient and sympathetic
Effective communication skills including speaking, writing and active listening

Ability to be responsible with privileged information
Flexibility in accepting tasks outside of your normal scope
Knowledge of Linux, Cadence, Mentor, version control software and Skill coding are essential to effective job performance.
Overall familiarity with IC design practices, tools and industry is also of value.
IC Layout knowledge is a plus.
On Site Availability
Education & Experience
Bachelor's degree or higher in an engineering or electronics discipline or similar discipline and 2+ years of relevant experience
Colorado Springs, CO
IC Test Engineer
This position requires the ability to perform and document electrical and environmental tests such as analog S/N, digital speed, and temperature/humidity tolerance in compliance with customer specific requirements.  In addition to performing tests, the role may require writing software for hardware manipulation, automation, data capture and data analysis. Typical equipment used to accomplish these tasks includes custom IC test and data acquisition systems, laser optical systems, environmental test chambers, thermocouples, oscilloscopes, optical power meters.  A corresponding knowledge of industry specific tests, specifications and testing equipment, if not already held, must be learned quickly.
Responsibilities
Produce valid data and document test activities that demonstrate test compliance in a clear, accurate, complete and concise manner.
Support engineering activities designing, setting up and operating electronic and optical test stations when they are required to be used in combination with specified environments.
Writing and supporting software to support testing and data analysis.
Troubleshoot device and test failures
Required Skills
Read, write and speak in the English language to the extent necessary to understand and communicate technical information and to interface effectively with company personnel.
Ability to interpret an extensive variety of technical instructions and can comprehend and apply mathematical concepts including algebra, trigonometry, logarithms, exponents, and statistics.
Familiarity with C++, C#, Visual Basic and MATLAB.
Familiarity with PCB design tools, schematics and drawings.
Competent in the use of word processing, spreadsheet, database programs, data acquisition programs and measuring instruments, as well as the safe use of hand tools, shop tools, compressed air, electrical power, rigging, chemicals, piping and cooling systems.
Strong understanding of tooling/fixturing and related mounting techniques is essential.
Education and Experience
Associate's degree in an engineering or electronics discipline or similar discipline
3+ years of electronic or electro-mechanical testing experience.
Experience in the automotive industry is a plus.
Ability to work overtime hours (weekday/weekend) to support production or qualification testing.
Higher qualified applicants will be considered with opportunities to quickly move into design engineering.
BFE is an equal opportunity employer. All applicants will be considered for employment without regard to race, color, ancestry, national origin, sex, gender, sexual orientation, marital status, religion, age, disability, gender identity, results of genetic testing, service in the military, or any other characteristic protected by applicable federal, state or local laws. We will make a reasonable accommodation for any qualified applicant with a disability, provided that the individual is otherwise qualified to safely perform the essential functions of the job with or without accommodation and that the accommodation would not impose an undue hardship on the operation of our business. Please let us know if you believe you require reasonable accommodation, or if you would like assistance to complete an application or to participate in an interview at the company.