From Spec to System
>260 fully custom ICs
Die Sizes from 300um wide to 51x25mm
Over 15 different silicon foundries
Process experience ranging 60nm-1.2um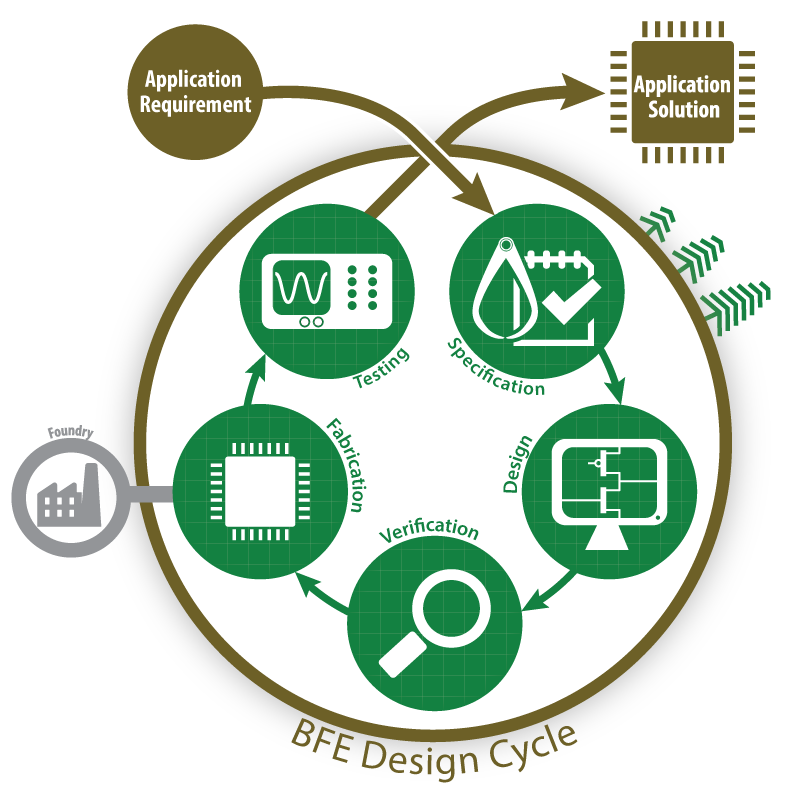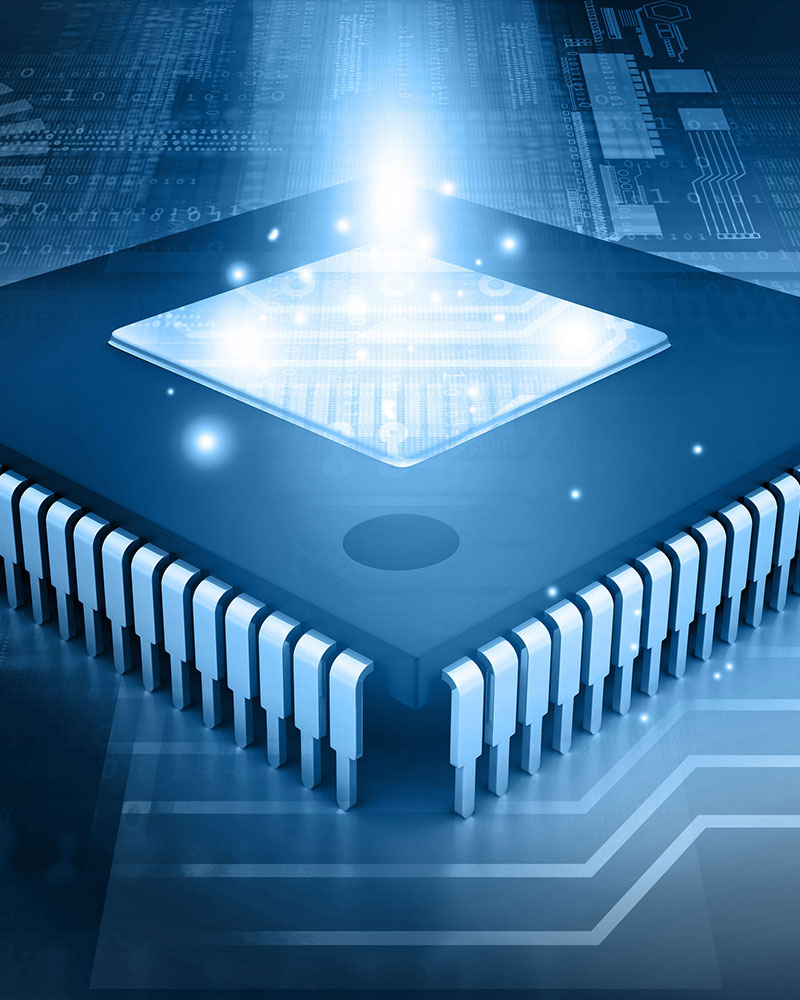 Primary Services
As a full service custom mixed-signal ASIC design house, Black Forest Engineering helps customers of all sizes with everything from the initial IC specification all the way to providing a functional test system.
We help ensure that the specification is complete and meets your system's requirements.
We can help select the optimal foundry and process for manufacturing the ICs.
We manage the manufacturing and packaging logistics.
We test the ICs to ensure that they meet spec.
Additional Services
We can design specific blocks for use in existing or other designs
we are available to consult on existing projects offering our expertise to guide design decisions.
Experience in special applications
IR detectors / preamplifers / multiplexers
Micro-power A/D and D/A converters
X-ray and high energy particle detectors and interface chips
Radiation hard versions of above
Image sensors (CMOS and CCD)
Image processors
Integrated liquid crystal drivers
Chip Size Extremes
300um diameter die size imagers for medical applications
17×19 mm2 display driver for projection displays
51×25 mm2 visible/scintillator x-ray sensor (using stiching)
Speeds and Signals
as high speed as 2Ghz analog bandwidth CMOS for LADAR range sensing
down to single photon detection
from far infrared to high energy particle readout processors
Non-Standard processes for special applications:
 Thermopile – Micrel
 PiN detector – Micron Semiconductor Ltd.
 Rad-hard CMOS – Honeywell 0.8 SOI
 CCD – Supertex 1.2um
Multi-Project Wafer (MPW) runs for prototyping
We have extensive experience with MPW's for cost effective prototyping.
note: Some foundries like TSMC provide their own MPW service as well.
Experience with a variety of Process Types
CMOS
CMOS/CCD
Bi-CMOS
CMOS-SOS
Device Interfaces
on-chip analog, digital, and instruction based interfaces
PCB designs and interfaces using FPGA, CPLD, and micro-processor, and analog/digital components
Custom Testing and System Interface
Performance built for your specific requirements.
Testing the proper parameters for your application –  prototype to small volume production
Wafer probing and testing at cryogenic temperatures available
Solutions for system interface problems:

Interface electronics
High density interconnect
Special packaging
Optics