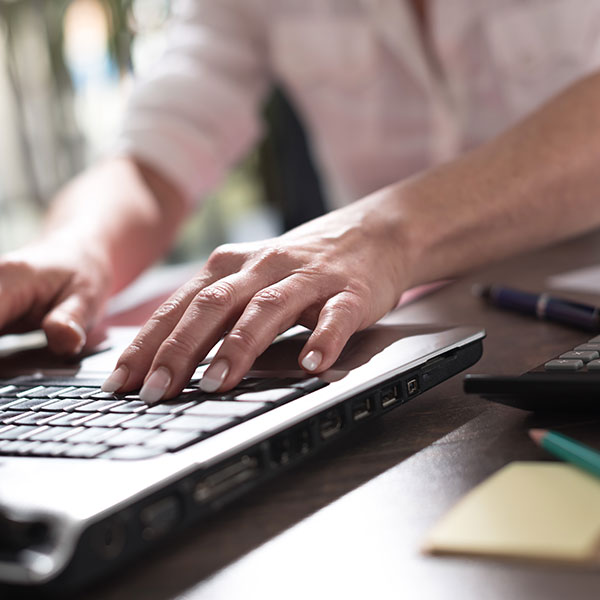 A Career with BFE
BFE continuously looks for engineering talent that could complement our already diversely competent and experienced group of designers.  Every engineer at Black Forest Engineering must have a solid grasp of fundamental properties and design concepts.  BFE engineers must also have the creativity to come up with the simplest and most easily implemented solution, providing for successful and robust designs.
To inquire about our position(s) please email us @

employment@bfe.com
OPEN POSITIONS (2)
Colorado Springs, CO
Sr Level Layout Engineer
The candidate should be able work independently on cell level, block level and ideally top-level Analog/Mixed-Signal layout designs. This involves coordinating with circuit designers and other members of a layout team. Some of these team members may be in remote locations, hence the ability to plan and efficiently communicate using email and videoconferencing is a critical aspect of this position and important to maintaining progress on layout tasks. Ideal candidates have excellent organizational and problem-solving skills.
The candidate should be able to understand how to implement design requests including area minimization, routing of power and ground nets, implementation of critically matched devices, and sensitive signal routing. Candidate should be able to recognize how decisions at their level of integration affects the design hierarchy above and below their level. The candidate should have a good understanding of ESD concepts, use of guard rings and wells for design isolation and current density limitations in metals.
Primary areas of responsibility
Includes the following essential duties and responsibilities (other duties may also be assigned)
Analog IC Layout designer capable of producing high quality layouts of analog/mixed-signal circuit blocks.
Responsibilities include all facets of the back-end flow, from initial floor-planning through final verification and conformance to foundry design rules.
Will verify the completed physical layout using CAD tools such as Cadence Layout and Schematic editor and Mentor Calibre DRC and LVS.
Knowledge of high-performance analog layout techniques such as common centroid layout, shielding, use of dummy devices, thermal aware layout with consideration for electromigration.
Will be responsible for working closely with circuit designers to reach precision, speed, area, reliability, power and ESD requirements.
Able to work with team members across multiple design locations and possess the ability to work closely with management team to meet or exceed design schedules.
Work effectively in a team environment, willingness to accept responsibility, plan and coordinate assigned work and finish assigned tasks on schedule.
Must possess the ability to work on several projects simultaneously.
Minimum Requirements
Master's degree in electrical engineering or Physics or proven work experience gained through 15+ years.
Experience in custom analog layout and an understanding of integrated circuit device processing and layout related effects.
Preferred capability to implement and develop new layout flows and scripts to improve layout speed and efficiencies.
Preferred proficiency with Cadence back-end design tools (Virtuoso Layout XL).
Preferred proficiency in RedHat Linux operating system.
Experience with SerDes, ADC/DAC and PLL circuits is a plus.
Candidate should have good understanding of analog layout concepts for deep sub-micron processes and general knowledge of fabrication processes.
Good computer skills in Microsoft Office products.
Good verbal and written communication skills in English.
Compensation
This range is provided by BFE.  Our actual pay will be based on your skills and experience – talk with your manager to learn more.
Base pay range $100,000/yr – $150,000/yr
Benefits
BFE offers Medical, Dental, Vision and 401k
Automotive Functional Safety IC Design Engineer
This person would lead the safety analysis and functional safety definition for BFE's custom ASICs. The ASICs are critical to sensor performance, and this proposed position is key to making our ASIC designs verifiably robust with evidence and rationale to support them being used in a functional safety concept.
The ideal candidate is someone with strong knowledge of mixed-signal semiconductor design, technology and functional safety (e.g. ISO 26262) to develop and implement new safety semiconductor products.
Primary areas of responsibility
Experience with analog and digital IC design (mixed-signal), with a strong understanding of systems engineering and functional safety processes
Component-level DFMEA (failure modes and effects identified), FMEDA (diagnostics and coverage defined and tested), documentation (ISO 26262 work products), be involved in all aspects of product development to ensure functional safety (FuSa) is considered.
Lead and support internal and external ISO 26262 efforts, understanding technical details well enough to generate documents and work products required by the ISO 26262 standard
Perform detailed systems reliability analyses (FIT rates, probabilistic failure analysis, fault tolerance analysis, etc.)
Support circuit design, simulation, and evaluation
AEC qualification
Write detailed safety requirements
Develop semiconductor safety architectures
Drive completion of verification and validation activities, such as verification plans, mixed signal simulations, fault injection simulations and evaluations.
Actively participate in cross functional product development, design, quality, and reliability conversations to ensure that functional safety is a key consideration in all decisions
Support Design and Safety teams to develop system-level requirements and safety strategy
Manage requirements from design to production using JAMA
Lead reviews, audits and assessments through the release of functional safety content
Useful skills
IC layout of critical circuits
Familiar with Linux environment, utilities, and scripting
Minimum Requirements
2+ years' experience with mixed-signal ICs
Analog IC design, Digital systems plus Systems Engineering Processes
Familiar with Cadence and Mentor design tools
Bachelor of Science Electrical Engineering, MSEE preferred
Compensation
This range is provided by BFE.  Our actual pay will be based on your skills and experience – talk with your manager to learn more.
Base pay range $135,000/yr – $205,000/yr
Benefits
BFE offers Medical, Dental, Vision and 401k
BFE is an equal opportunity employer. All applicants will be considered for employment without regard to race, color, ancestry, national origin, sex, gender, sexual orientation, marital status, religion, age, disability, gender identity, results of genetic testing, service in the military, or any other characteristic protected by applicable federal, state or local laws. We will make a reasonable accommodation for any qualified applicant with a disability, provided that the individual is otherwise qualified to safely perform the essential functions of the job with or without accommodation and that the accommodation would not impose an undue hardship on the operation of our business. Please let us know if you believe you require reasonable accommodation, or if you would like assistance to complete an application or to participate in an interview at the company.