Designing ICs to your specification
b
Over 30 years of experience
j
Over 15 different silicon foundries
c
Process experience ranging 60nm-1.2um
p
Infrared camera development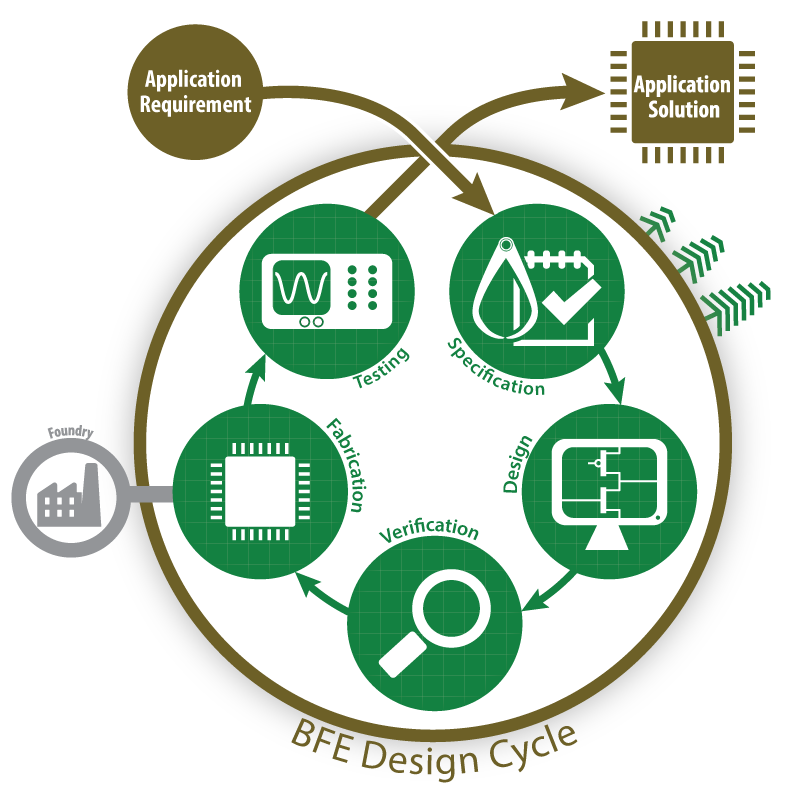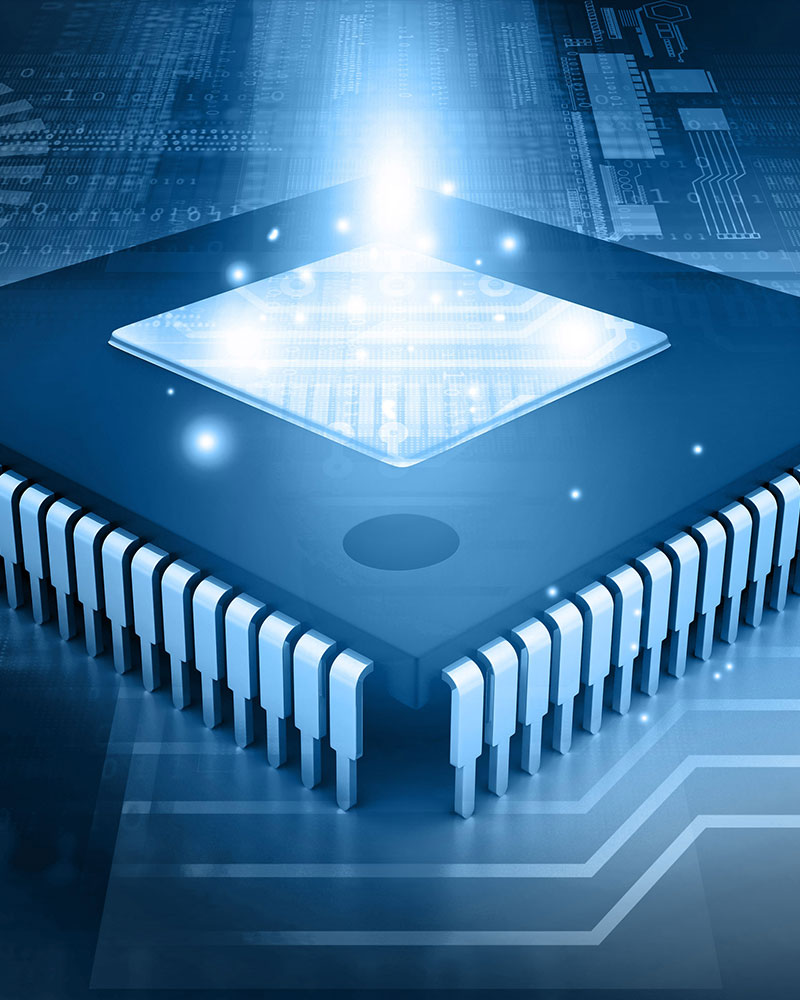 Primary IC Design Services
As a full service custom mixed-signal ASIC design house, Black Forest Engineering helps customers of all sizes with everything from the initial IC specification all the way to providing a functional test system.
Assistance for incomplete customer specifications
Guidance for selecting the optimal foundry/process to

manufacture your ICs.

Handling of foundry and packaging interfacing and logistics.
Post fabrication and packaging services are available including full testing.
Additional Services
Block design for use in existing or ongoing designs by other teams
Consultation on existing projects offering our expertise to guide design decisions.
k

Applications
IR detectors / preamplifiers / multiplexers
LIDAR detectors & readout
Laser drivers
Photonic counting circuits
Micro-power A/D and D/A converters
X-ray and high energy particle detectors and interface chips
Radiation hard versions of above
Image sensors (CMOS and CCD)
Image processors
Integrated liquid crystal drivers
b

Chip Size Extremes
300um diameter die size imagers for medical applications
17×19 mm2 display driver for projection displays
51×25 mm2 visible/scintillator x-ray sensor (using stitching)
g

Special Features
2Ghz analog bandwidth CMOS for LIDAR range sensing
Single photon detection
22V CMOS devices
Far infrared & high energy particle readout processors
SWIR, MWIR, LWIR
h

Non-Standard processes

Unique & cutting edge applications often require specific technologies
 Thermopile – Micrel
 PiN detector – Micron Semiconductor Ltd.
 Rad-hard CMOS – Honeywell 0.8 SOI
IR Detectors – InGaAs, HgCdTe, PbSe, a-Si
 CCD – Supertex 1.2um
j

Foundry Experience
TSMC 0.13um, 0.18um, 0.25um, 0.35um (includes their BCD [Bipolar, CMOS, DMOS] Power management technology)
Tower/Jazz 0.13um, 0.18um, 0.25um, 0.35um (Stitching, ITAR Compliant)
IBM (corp. site) 0.13um (ITAR Compliant)
Austria MicroSystems 0.35um
Others include: AMIS (0.5um, 1.2um), CSMC (0.6um), Fujitsu (0.25um), HP (0.35um, 0.5um), Amkor (0.35um, 0.5um), Texas Instruments (0.8um, 1um), UMC (0.4um (5V))
j

Mask Types
Full Mask Sets
Stitching: Enables fabrication of large dice.  A repeated exposure masking process that has its own complexities yield considerations.
MPW: In addition to foundry specific multi-project wafer  runs we have worked with MOSIS • Global Unichip • EUROPRACTICE.
h

Process Types & Materials
CMOS
CMOS/CCD
Bi-CMOS
BCD (Bipolar, CMOS, DMOS)
CMOS-SOS
d

Device Protocols/Interfaces
f

Custom Test Systems

Performance built for your specific requirements.
Wafer probing
Testing at cryogenic temperatures
PCB designs and interfaces using FPGA, CPLD and a variety of other components
Solutions for system interface problems:

High density interconnect
Non-standard packaging
Optics